Take the city!
Do not pay for parking (in most cities there are no charges for parking with a motorcycle/scooter in the city center), do not stand in traffic jams, pay less for traveled routes, minimize maintenance costs (you do not have to "pour" anything here)!
Drive safely with your own style. Be ECO!
The E-mio Toro+ is a refreshed and improved version of the E-mio Toro that offers everything E-mio Toro has to offer and a few improvements more to make your journey even more enjoyable. E-mio Toro+ still has a powerful 4000W engine that accelerates the vehicle to a maximum of 75 km/h, which allows it to be driven even on cruising urban routes.
But the "+" is in the detail: you now have a convenient external connector to charge your vehicle's battery without having to remove it. The cockpit is now colorful and even clearer. The front lamp has changed shape and offers more powerful LED lighting. The "R" button on the left handle allows you to conveniently reverse this rather heavy scooter – a very useful function when parking. The remote control for the alarm switch and immobilizer is now smaller and easier to put in your pocket. And the new shape of the body is better suited for cornering and driving on wet surfaces.
Meet the new and better Toro!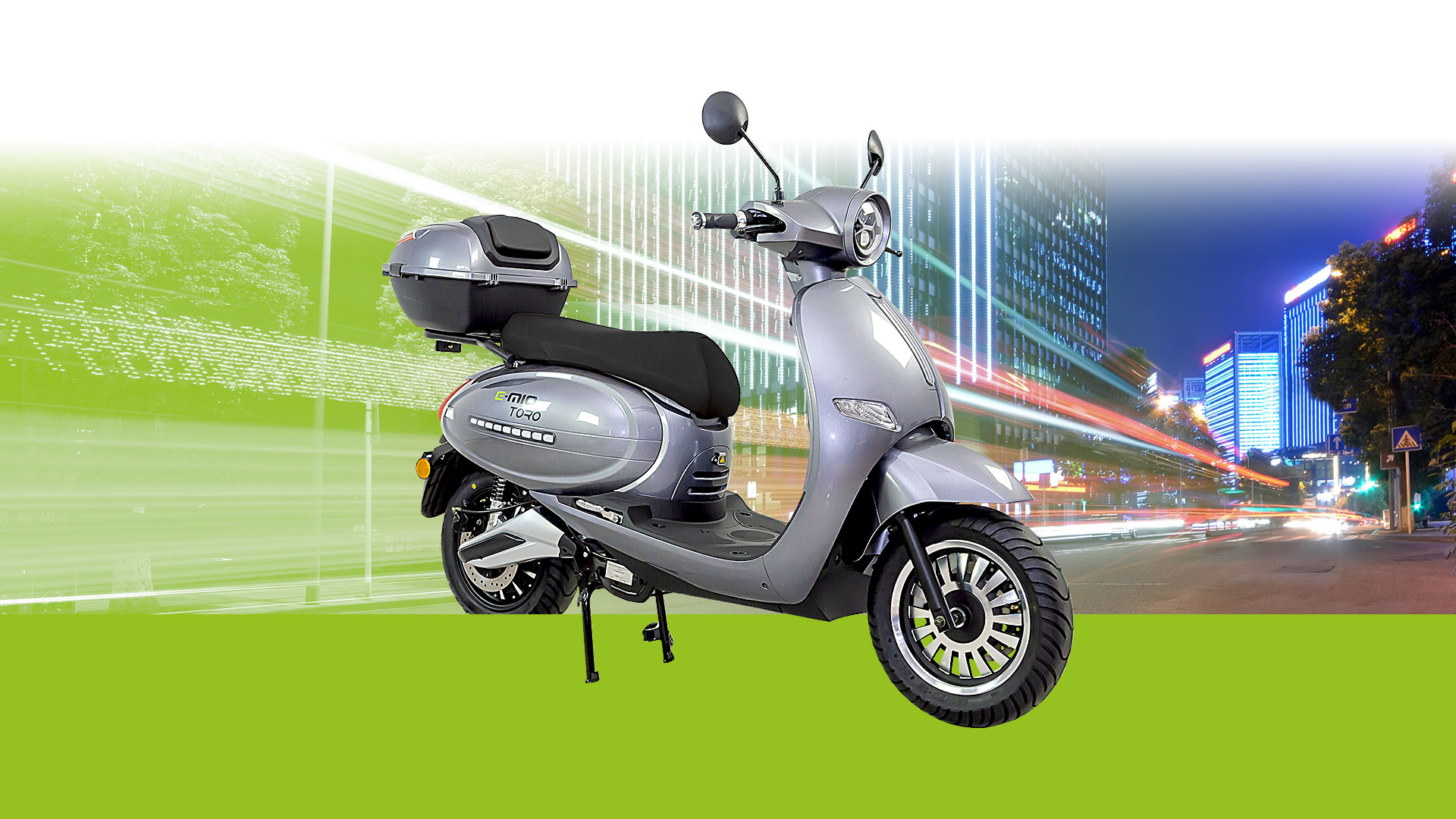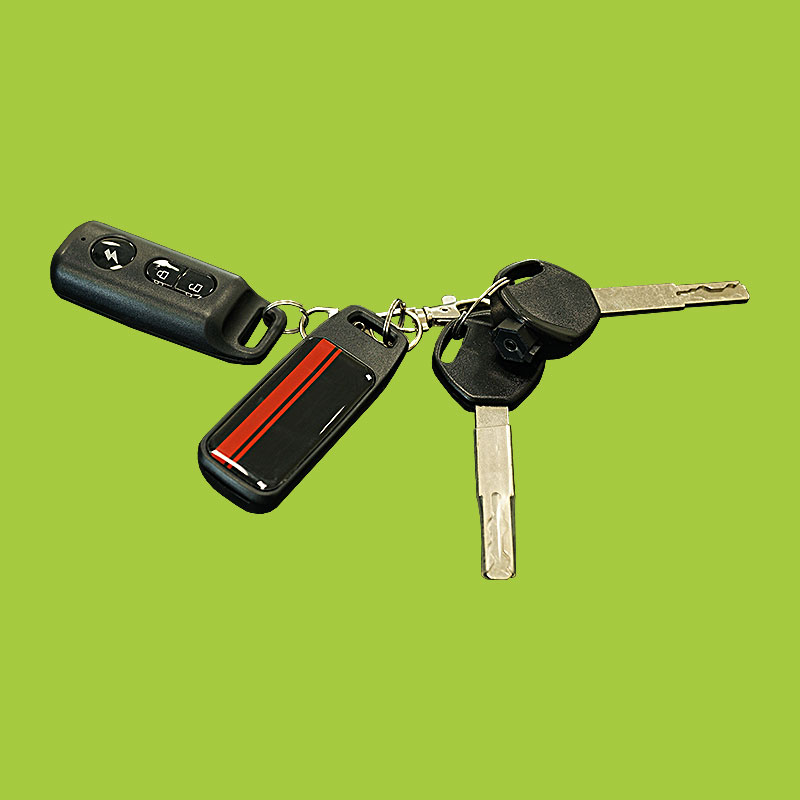 alarm and immobilizer
security as standard, remote control included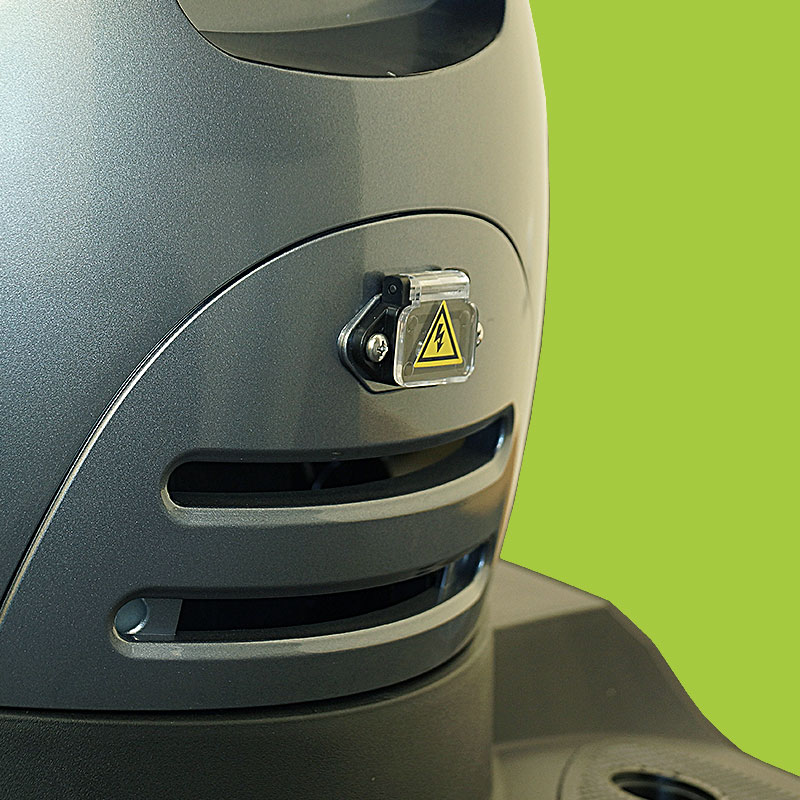 external charging
charging the scooter from the outside without removing the battery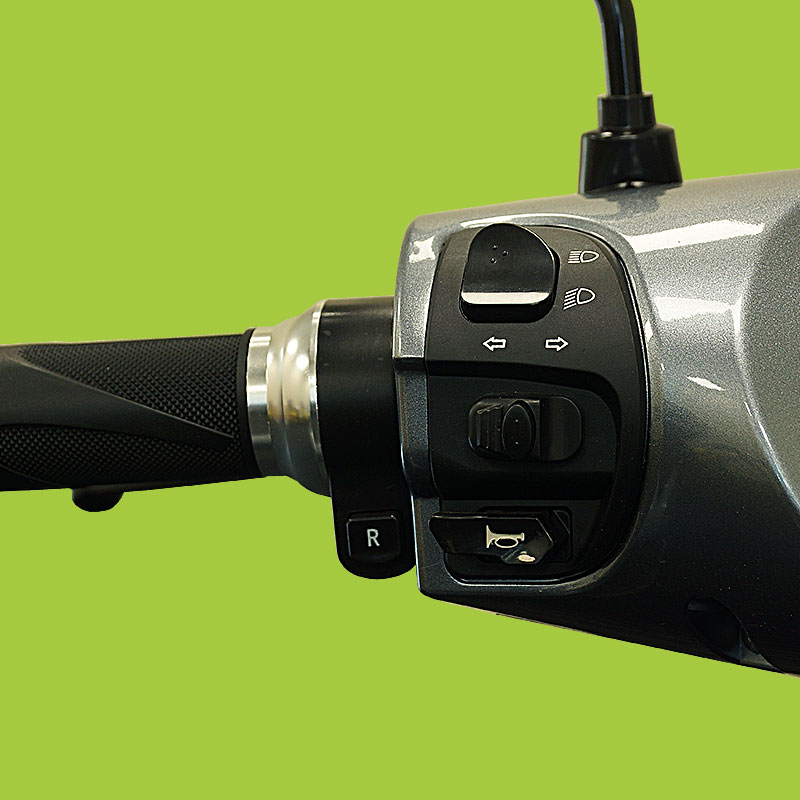 convenient reverse mode
a convenience for anyone for whom the weight of the scooter may be a problem – reversing is now a pleasure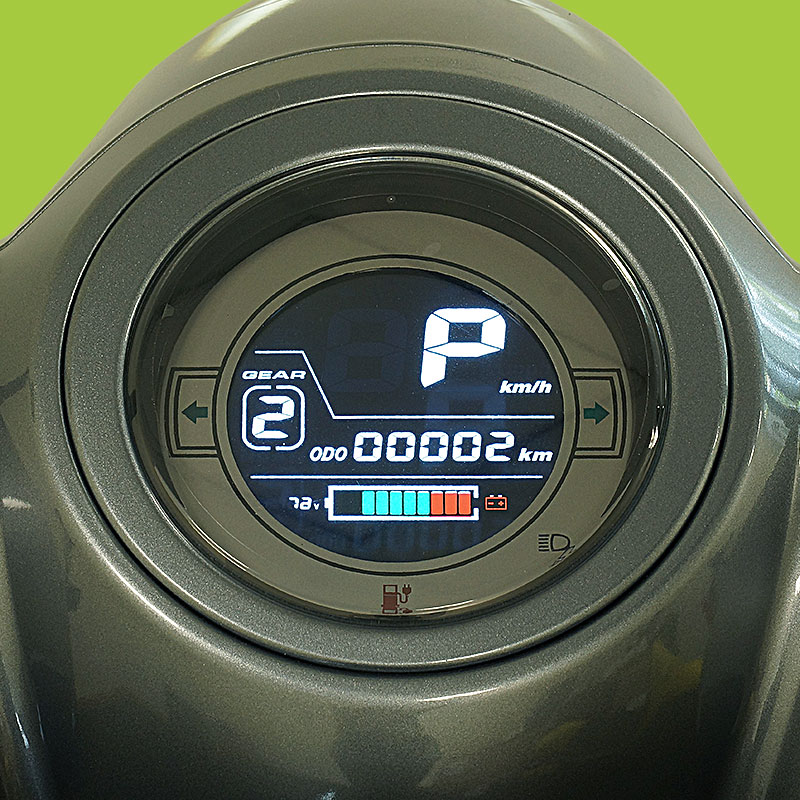 a clear, colorful cockpit
see all the necessary information – now in color!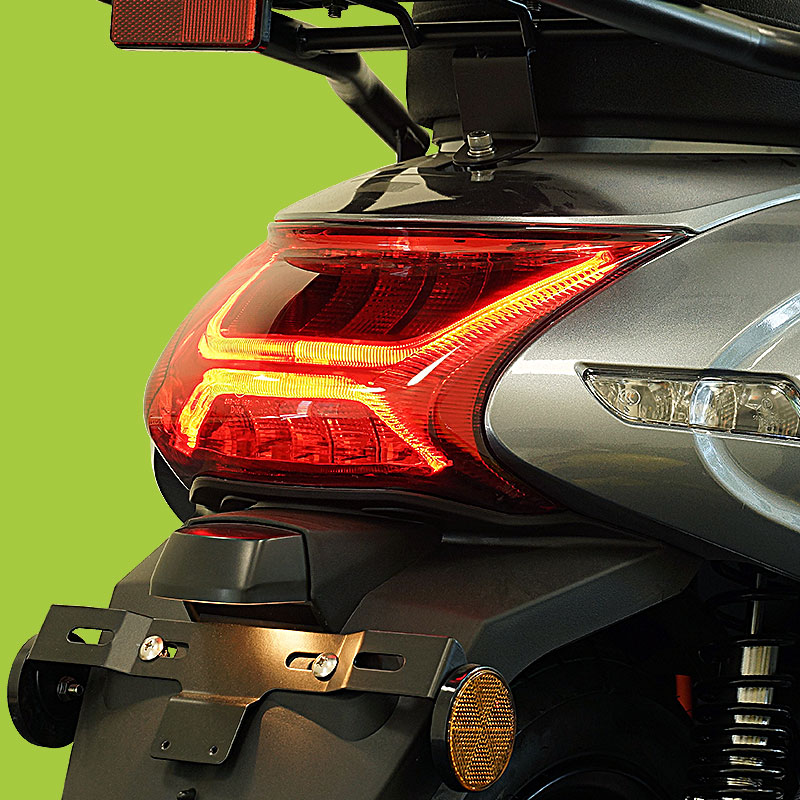 rear LED lights
modern in form, economical lighting of the entire scooter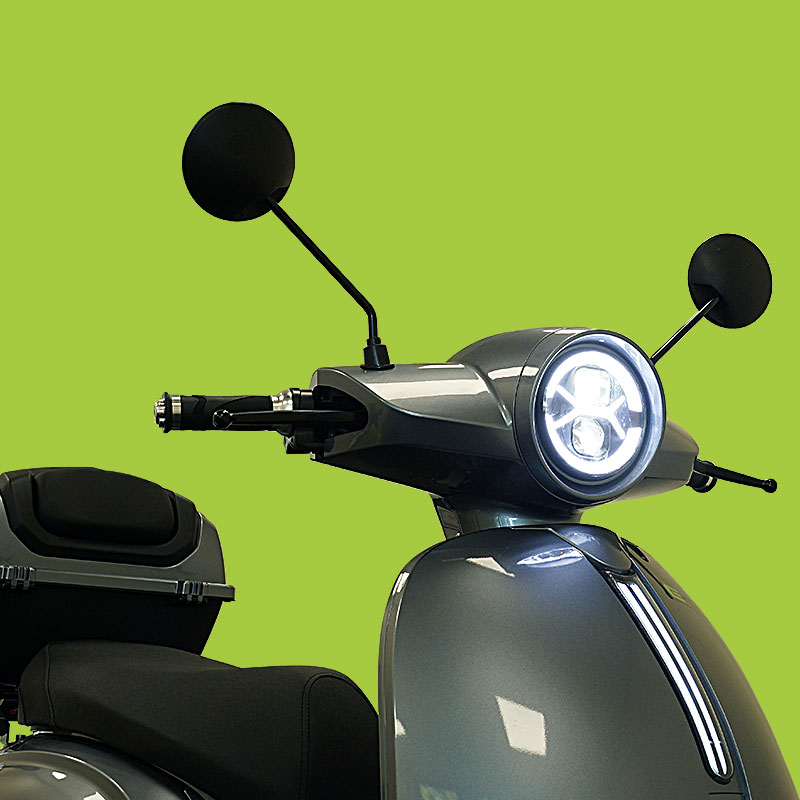 front LED lights
modern in form, economical lighting of the entire scooter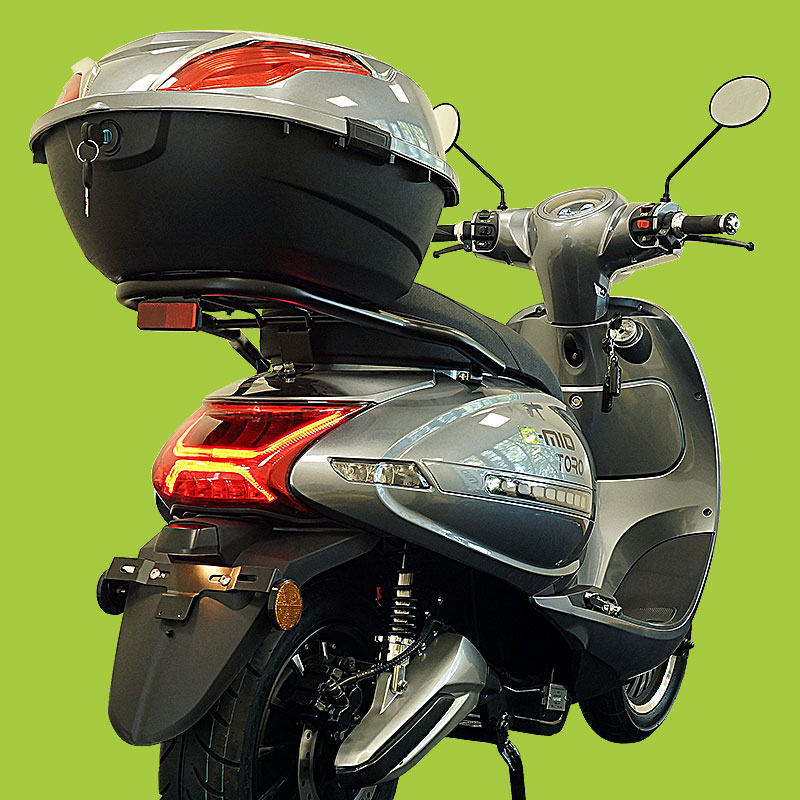 accessory trunk for free!
each E-mio Toro+ comes with an accessory case FREE OF CHARGE!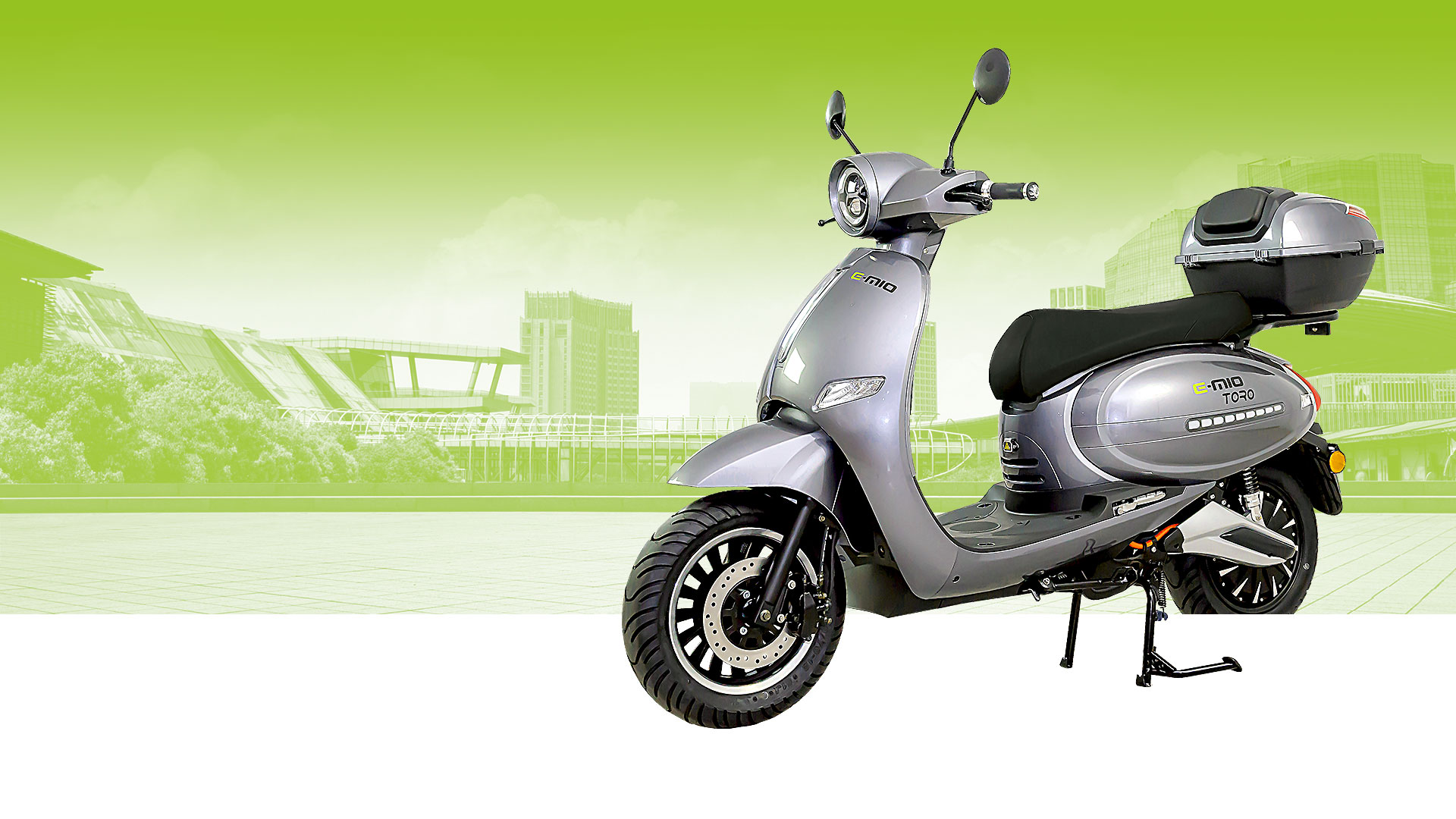 Technical Specifications
Vehicle category: L3e-A1
Required qualifications: see given country regulations
Battery: lithium-ion, removable
Battery capacity: 72 V/40 Ah (300 cells)
Battery weight: 18.9 kg
Input voltage: 230/240 V
Charging time: 5-6 hours
Number of charging cycles: 800
Charger: external with cooling, 72V/8A
Motor power: 4000 W
Energy consumption: 35 Wh/km
Motor type: brushless
Maximum torque: 165 Nm
Power transmission: directly in the wheel
Maximum speed: 75 km/h
Maximum range: up to 60*km
Gradeability: 25°
Own weight: 102.9 kg (with battery)
Max load: 150 kg
Length: 1910 mm
Width: 695 mm
Height: 1150 mm
Wheelbase: 1375 mm
Remote controller: available
Alarm: built-in anti-theft alarm with rear wheel lock
Color: silver
* actual range depends on many factors, including temperature, mass of traveler, degree of inclination, driving dynamics etc.
ATTENTION: Due to continuous product improvement, the specifications and design of the device are subject to change without notice.