Take the city!
Do not pay for parking (in most cities there are no charges for parking with a motorcycle/scooter in the city center), do not stand in traffic jams, pay less for traveled routes, minimize maintenance costs (you do not have to "pour" anything here)!
Drive safely with your own style. Be ECO!
E-mio Toro is a real bull! The powerful 4000 W motor accelerates this scooter to 75 km/h, which allows you to ride even on city transit routes. The inhabitants of the mountain area will also feel the power – E-mio Toro can handle 25° inclines without any major problems. It is an ideal means of transport for commuting to and from work. With a range of 65 km, you can commute to the city center even from distant suburbs.
The removable, capacious (40 Ah) battery allows you to easily recharge your vehicle from a standard outlet and the cost of 100 km driven is about 0,5 euro! Economics is the E-mio Toro's second name…
A handy, lockable glove box, a spacious container under the seat, a useful shopping bag hanger, remote control for activating and arming the alarm, easily removable battery and the option of installing accessories create the perfect urban vehicle for everyone.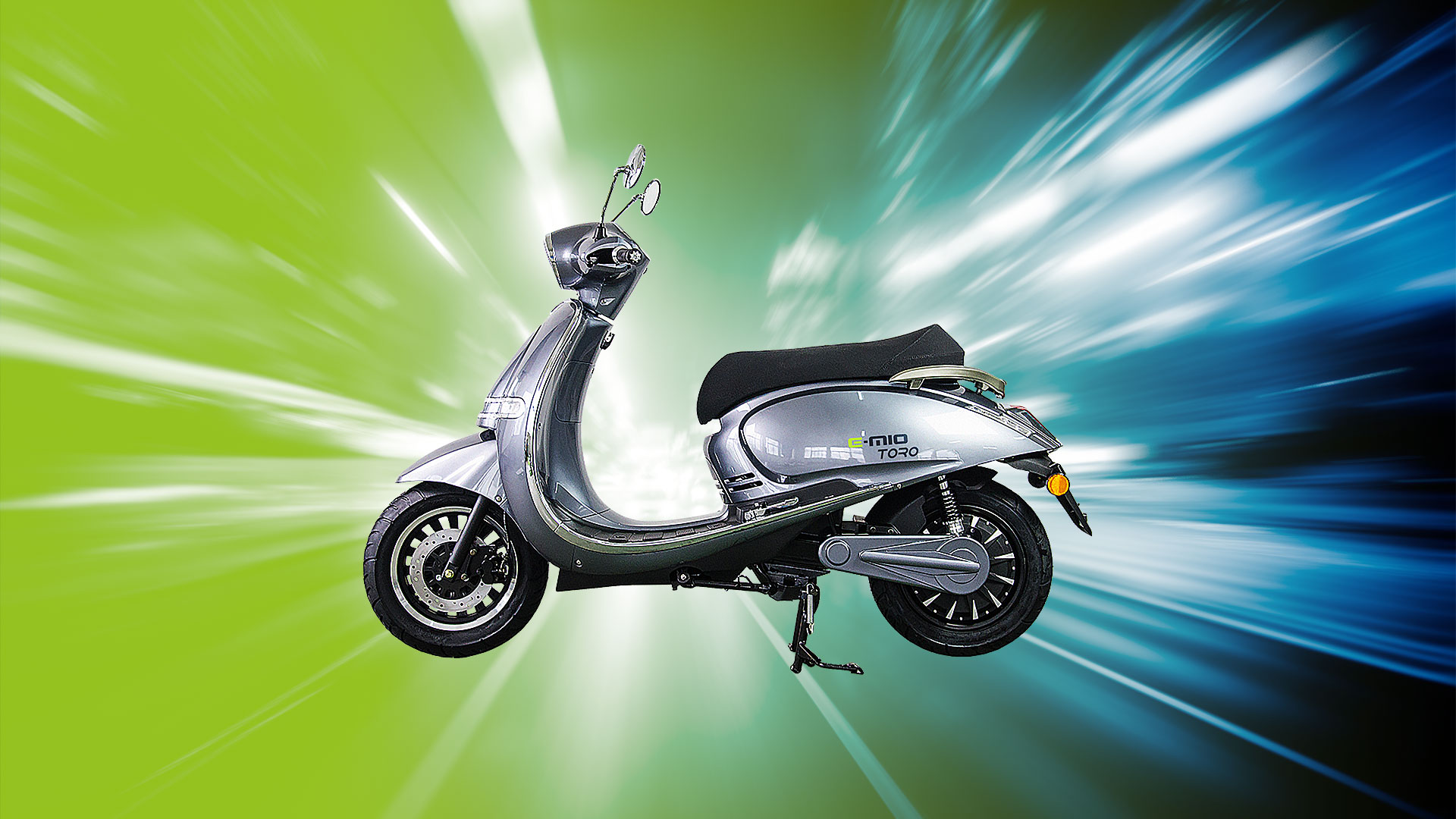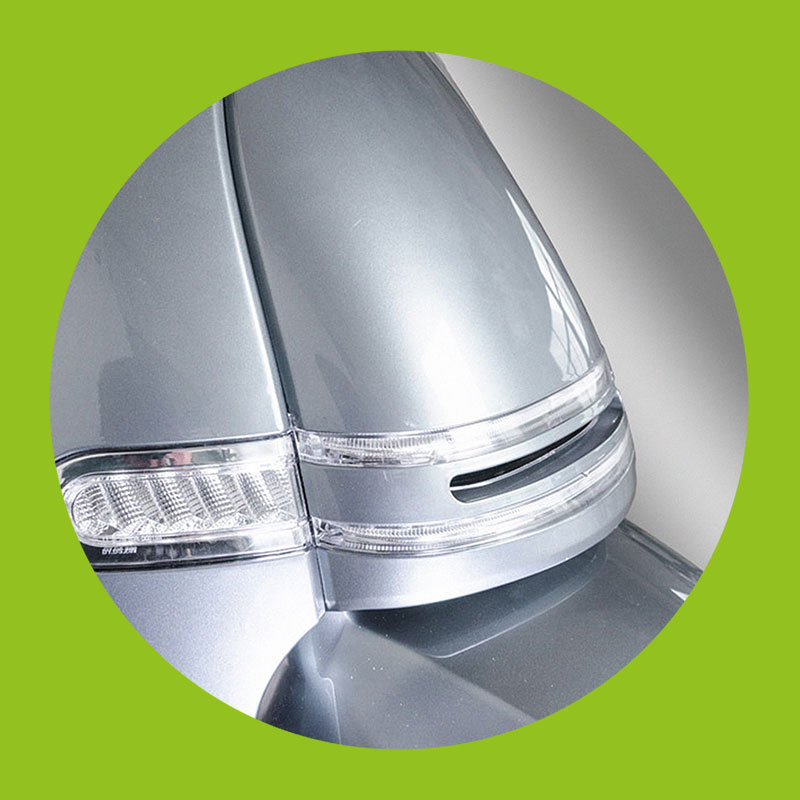 front LED lights
modern in form, economical lighting of the entire motorbike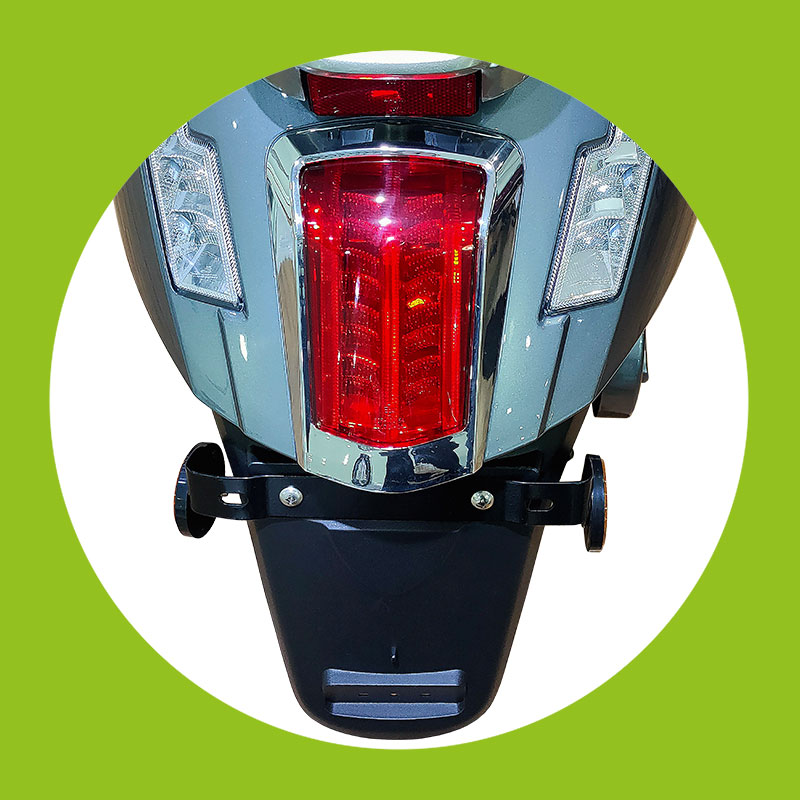 rear LED lights
modern in form, economical lighting of the entire motorbike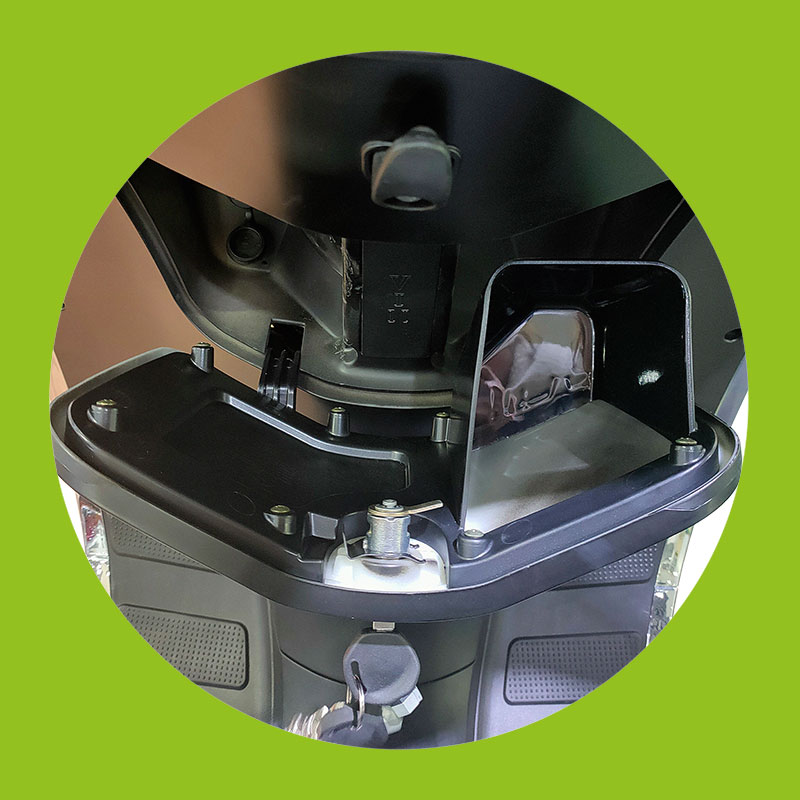 glove box with USB connection
charge your phone or other USB device while traveling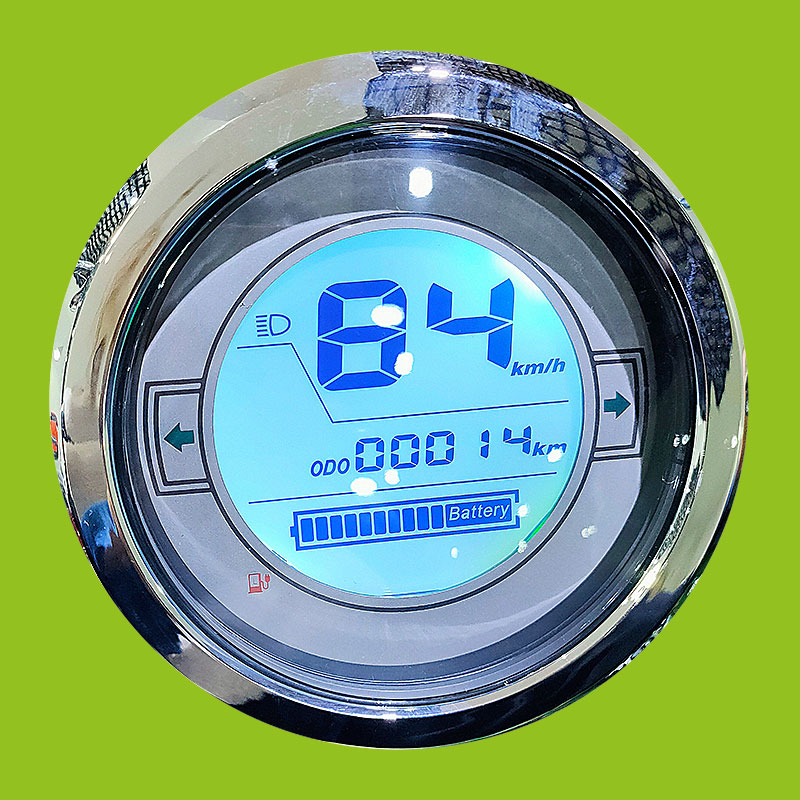 clear, big, informative cockpit
see all necessary information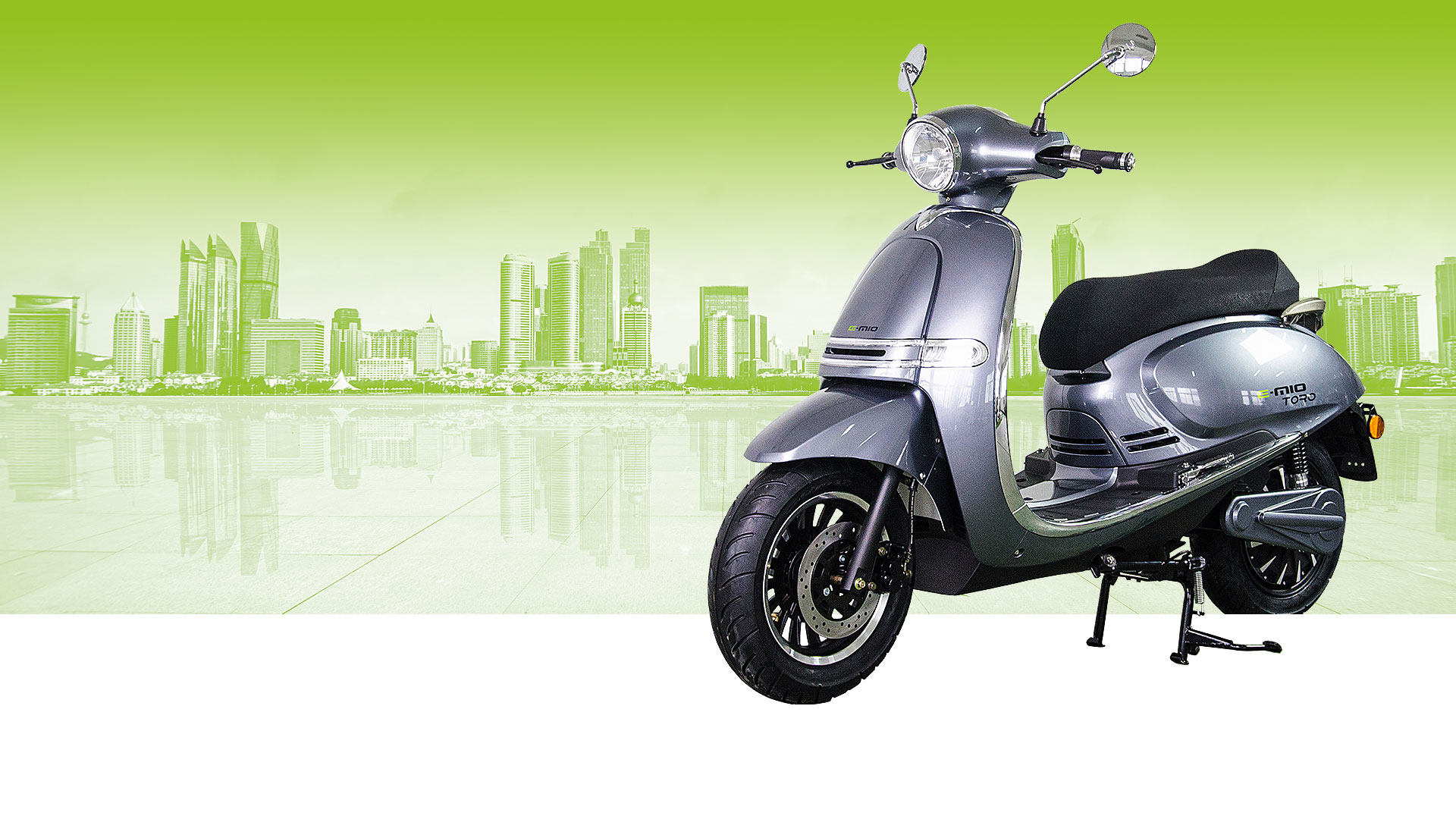 Technical Specifications
Vehicle category: L3e-A1
Required driving permissions: depends on the specific country
Battery: lithium-ion, removable
Battery capacity: 72 V / 40 Ah (300 cells)
Battery weight: 18,9 kg
Input voltage: 230/240 V
Charging time: 7-8 hours
Number of charging cycles: 800
Charger: external with cooling, 72 V / 8A
Motor power: 4000 W
Motor type: brushless
Maximum torque: 54 Nm (at 4000 W power / 700 rpm)
Power transmission: directly in the wheel
Maximum speed: 75 km/h
Maximum range: 65* km
Hill climbing ability: 25°
Weight: 84 kg (with battery)
Maximum load: 150 kg
Length: 1902 mm
Width: 680 mm
Height: 1140 mm
Wheelbase: 1325 mm
Front tire: tubeless, 120/70-12 56J
Rear tire: tubeless, 120/70-12 56J
Front brake: disc, Ø220 mm
Rear brake: disc, Ø220 mm
Remote controler: available
Alarm: built-in anti-theft alarm with rear wheel lock
Color: silver
* actual range depends on many factors, including temperature, mass of traveler, degree of inclination, driving dynamics etc.
ATTENTION: Due to continuous product improvement, the specifications and design of the device are subject to change without notice.